Demonizer
0.7.3 - new powerup system, saving progress
---
Gameplay
The powerup system has been redone to be clearer and give a better sense of progression.

Level 0 (0-9 blue hearts): single shot
Level 1 (10-29): dual shot
Level 2 (30-59): wingmen collect hearts
Level 3 (60-99): autocollect all onscreen hearts
Max Level (100): wingmen assault enemies

Wingmen can take damage when collecting or assaulting. Hold secondary fire to pull them back to safety. This is the reverse of the original behavior.
Some enemies' health reduced to make stages 4 and 5 easier to start on with the new system.
On mobile devices the primary fire is always on so the wingmen abilities will work.
Wingmen's formation in secondary fire was tightened.
The game now saves a progress file. For now, it unlocks all stages in the game. But starting some time between version 0.9 and 1.0, new save files will have only the tutorial and stage 1 available.
Graphics
Heavy militiaman (shield guy) gets his own bullets to distinguish them from pikeman's.
Fixes
Attract mode shouldn't bring up pause menu on focus loss.
Touching the touchscreen should end attract mode.
Fix minor annoyances in tutorial.

Specify how exactly to lock onto enemy (mark with one of your targeting lasers).
Fix a way the player could get the bomb too early.
When firing wasn't allowed, targeting laser could be used to make annoying beeps without doing anything.

Fix title screen timing out to attract mode even after you pressed start.
Fix some upside-down sprites in stage 4.
The game has been migrated from LÖVE 0.10 to LÖVE 11, taking advantage of a number of fixes and optimizations.
Stage 7 WIP
Hwacha (arrow cart)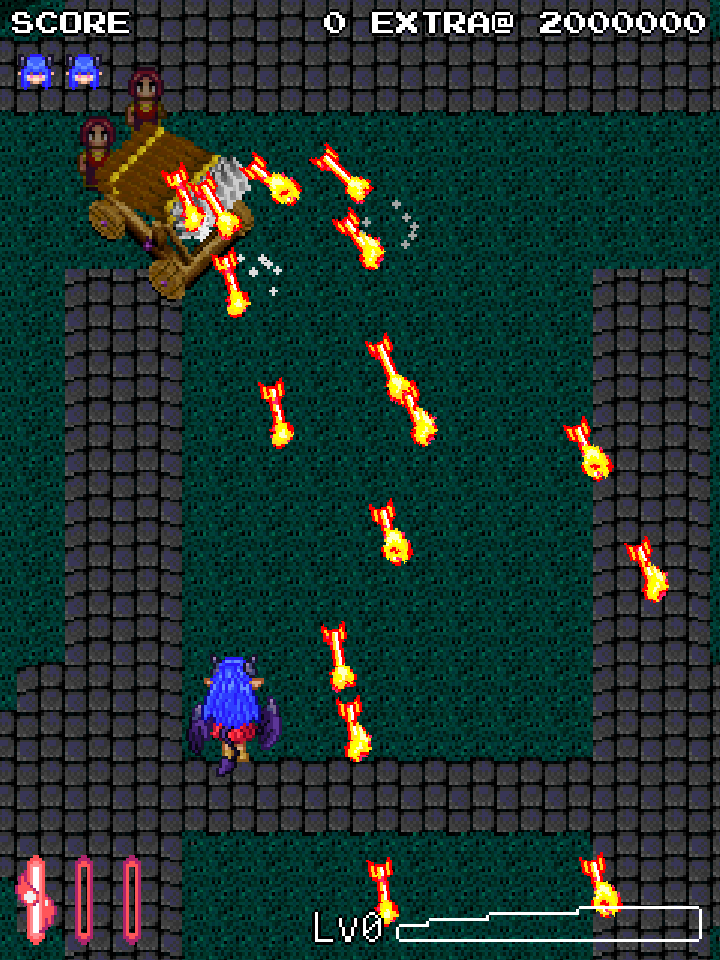 Pouring hot oil
Comic WIP
All art for the prologue comic has been completed by Cleo-san.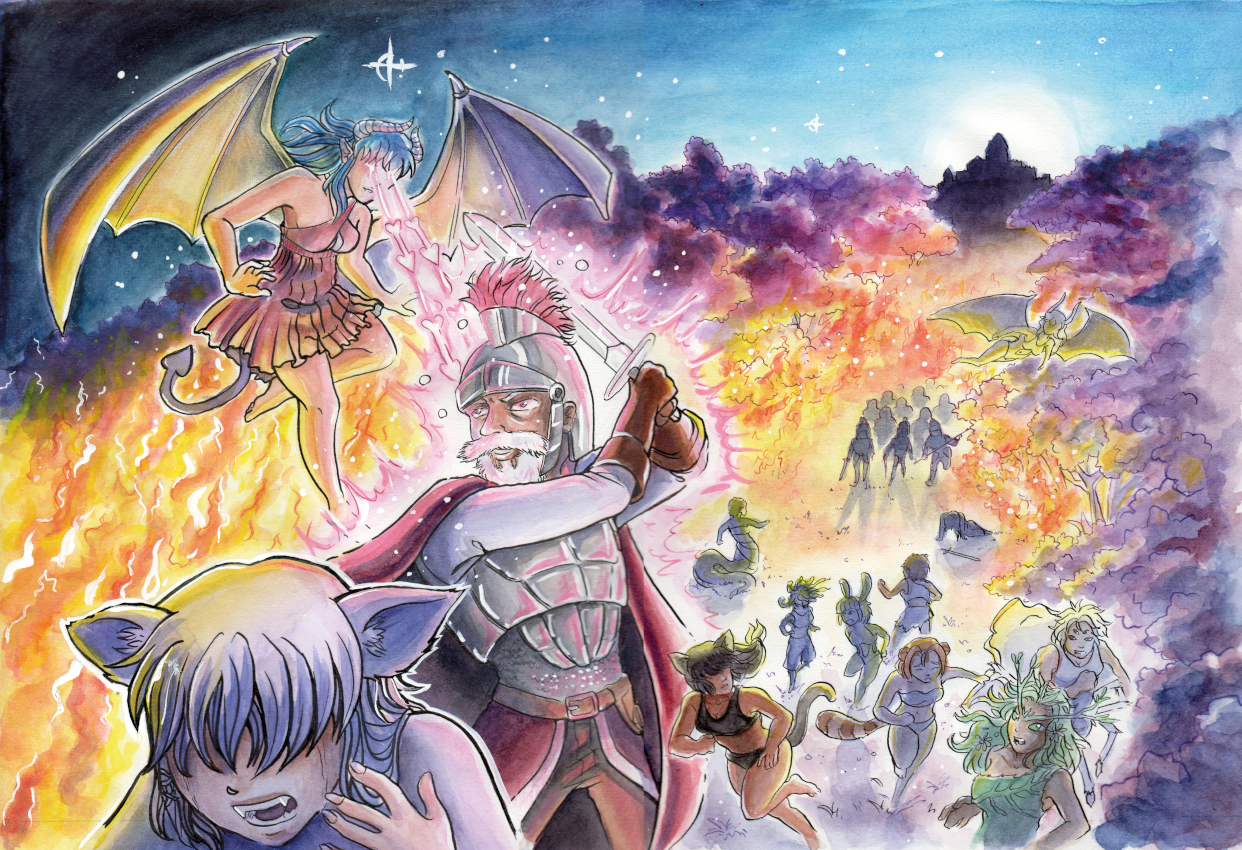 When the game is at or near content-complete, the comic will be released free in digital form. Print copies will be free giveaways at events as well as sold online.
Files
Demonizer_Demo-i686.AppImage
7 MB
Version 0.7.3
Mar 06, 2020
Demonizer_Demo-x86_64.AppImage
7 MB
Version 0.7.3
Mar 06, 2020
Version 0.7.3
Mar 06, 2020
demonizer-demo-osx.zip
9 MB
Version 0.7.3
Mar 06, 2020
demonizer-demo-win-64.zip
7 MB
Version 0.7.3
Mar 06, 2020
demonizer-demo-win-32.zip
6 MB
Version 0.7.3
Mar 06, 2020
Version 0.7.3
Mar 06, 2020
Demonizer-i686.AppImage
9 MB
Version 0.7.3
Mar 06, 2020
Demonizer-x86_64.AppImage
9 MB
Version 0.7.3
Mar 06, 2020
Version 0.7.3
Mar 06, 2020
Version 0.7.3
Mar 06, 2020
demonizer-win-64.zip
9 MB
Version 0.7.3
Mar 06, 2020
demonizer-win-32.zip
8 MB
Version 0.7.3
Mar 06, 2020