Demonizer
0.7.1 - some gameplay refinement
---
Gameplay
Lock-on targeting algorithm changed. In the previous algorithm, a teammate picked her target semi-randomly from an area depending on the teammate's relative position from you. Now your team locks onto the enemy straight ahead of you; they will maintain the lock until a different enemy is in front of you. This is more consistent and predictable and thus more controllable.
Player move speed during focus fire adjusted from 90 to 120 px/sec.
When a teammate gets damaged while going to pick up a defeated enemy, she will be knocked back and stunned briefly as a warning.
Enemies must now be fully onscreen before preparing to fire.
Different hit spark when you shoot an enemy who is temporarily invulnerable.
Stage 6 cathedral mid-boss fixes. The mid-boss is totally invulnerable inside the cathedral and his body no longer disappears when defeated.
UI
Add fullscreen and vsync settings in options menu.
Misc
Pre-boss dialogues tweaked with more lore about the game world and the player's past.
Attract mode for gameplay demonstration, with player controlled by simple AI. Activates when the title screen receives no input for a few seconds.
Exhibit mode. Disables options menu and allows quitting only with Alt+F4.
Fix a texture memory leak.
Next stage preview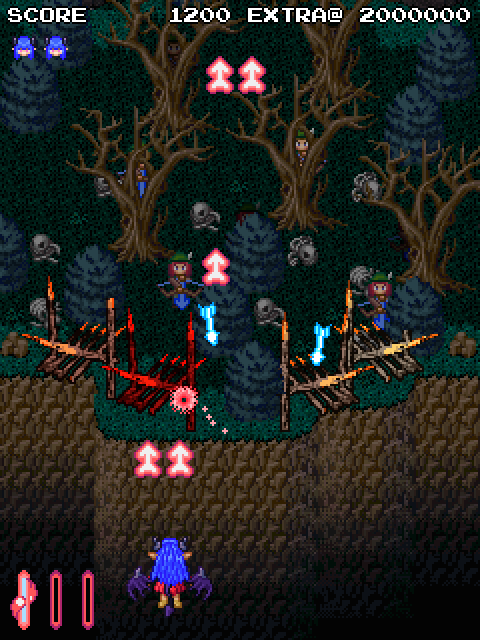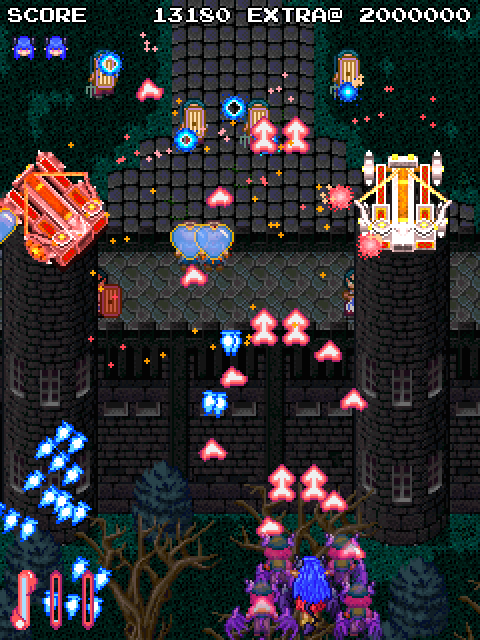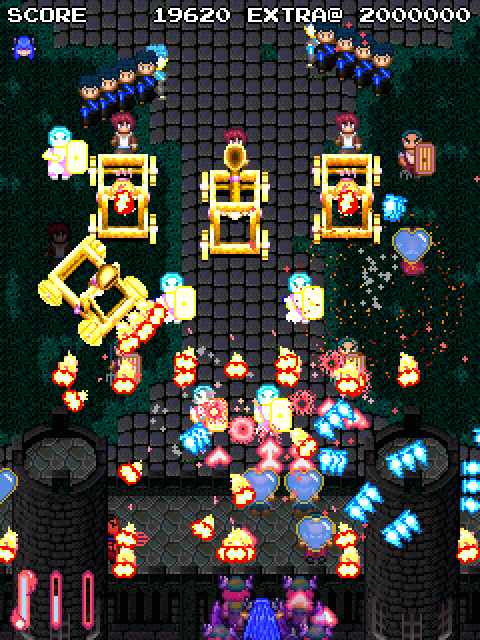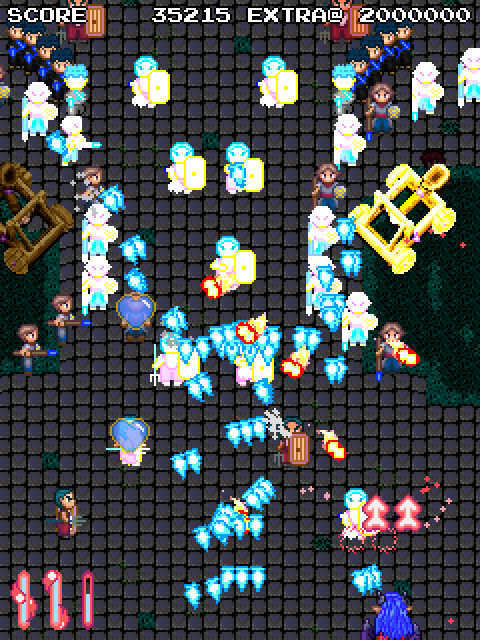 Files
Version 0.7.1
Jan 19, 2020
Demonizer_Demo-i686.AppImage
7 MB
Version 0.7.1
Jan 19, 2020
Demonizer_Demo-x86_64.AppImage
7 MB
Version 0.7.1
Jan 19, 2020
Version 0.7.1
Jan 19, 2020
demonizer-demo-osx.zip
9 MB
Version 0.7.1
Jan 19, 2020
demonizer-demo-win-64.zip
7 MB
Version 0.7.1
Jan 19, 2020
demonizer-demo-win-32.zip
6 MB
Version 0.7.1
Jan 19, 2020
Version 0.7.1
Jan 19, 2020
Demonizer-i686.AppImage
9 MB
Version 0.7.1
Jan 19, 2020
Demonizer-x86_64.AppImage
9 MB
Version 0.7.1
Jan 19, 2020
demonizer-win-64.zip
9 MB
Version 0.7.1
Jan 19, 2020
demonizer-win-32.zip
8 MB
Version 0.7.1
Jan 19, 2020
Version 0.7.1
Jan 19, 2020
Version 0.7.1
Jan 19, 2020